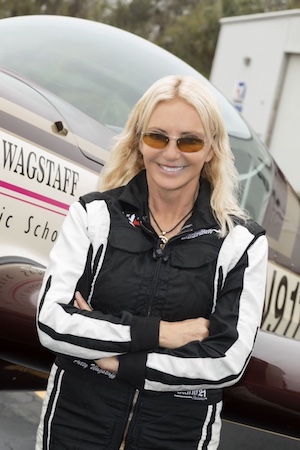 Patty Wagstaff is truly one of a kind. She is the only female member of the MPPA, available to double
both men and women and fly both men and women's parts. When she's not performing for
the camera Patty performs in aerial exhibitions before millions of spectators. Her breathtaking
low-level airshow performances give spectators a front row seat view of the precision and complexity
of unlimited aerobatics in airshows and competitions through out North America and around the world.

Credits Include:
Movies
Drop Zone
Forever Young
Up Close & Personal
Commercials
Pepsi Light, Honda, Shell Oil
Television
Lois & Clark
Fortune Hunter
Discovery Channel
Learning Channel
WINGS
Speedvision (both on camera as commentator, and off as pilot)
(904) 806-5778
For More Information visit:
Home | The MPPA | Members | Safety | Announcements | Links | Contact | On Location | Member Access