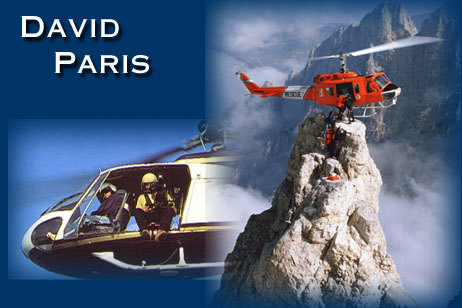 There are few pilots with the international experience that David Paris has.
He has multiple pilots licenses in six countries and logged over 11,000 hours
in over thirty different countries.
He has piloted practically every type of helicopter available.
His credits, far too numerous to list here, include some of the biggest
movies and most popular commercials of all time.
Credits Include:
Minority Report
Black Hawk Down
The Vertical Limit
Rules of Engagement
Armageddon
The Patriot
For More Information contact David Paris:
904-221-9729

Home | The MPPA | Members | Safety | Announcements | Links | Contact | On Location | Member Access